| | |
| --- | --- |
| | Copy the code and paste into Friendster, Multiply, Hi5, Blogger etc.. |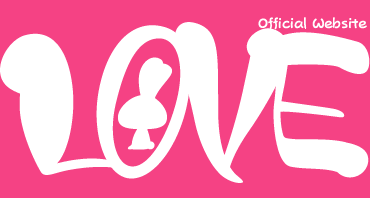 (Ai Otsuka) Love official website
LOVE chinese official website
Love-chan is the bunny character and singer created by Japanese singer Ai Otsuka. Love-chan starred in an album originally called "I canChu♥" and a promotional music video from "I canChu♥", changed to "Love no Theme" before the single released. Love-chan has released her second single entitled, "White Choco" in November 2007.
Profile

Name: LOVE-chan (ラブちゃん; Rabu-chan

Birthdate: February 2nd

Gender: Female

Bloodtype: B

Height: 99cm

Weight: 22 kg

Language: Few words

Personality: Although lonely, acts with reckless abandon. Also shy.

Characteristics: Lacks the ability rabbits tend to have to jump. Slow movement.

Hobbies: Turning over. Being idle. Playing tricks.

Likes: Cheap candy (milk wafers)

Dislikes: People without substance. Dentists. Non-organic vegetables.